You can drink fresh Hydrogen Water anytime by just waiting for four minutes!
Just double press the power switch! Fresh Hydrogen Water is ready in just four minutes.
You can always drink fresh Hydrogen Water in the office or wherever you are!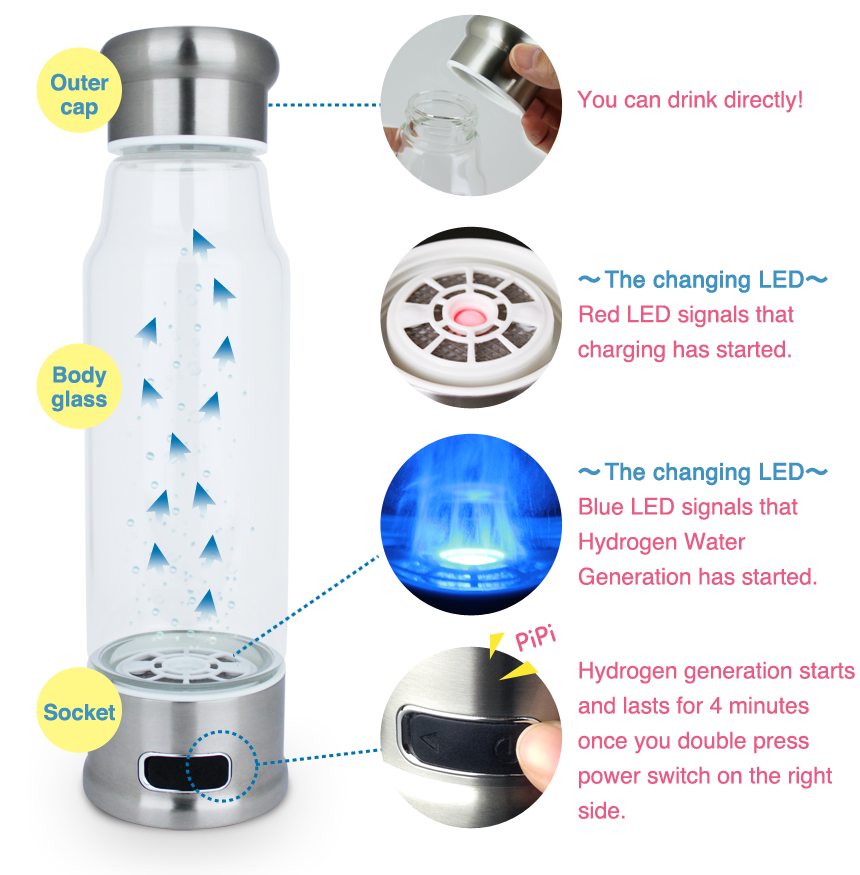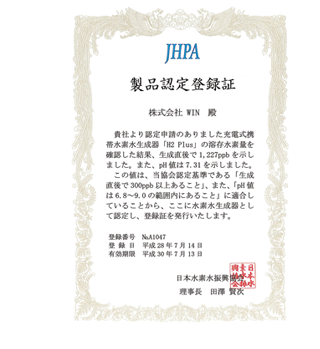 Certified by Japan Hydrogen Water Promotion Association
Our Hydrogen Water has been proved to exceed Association's standard in dissolved Hydrogen concentration measurement by Japan Hydrogen Water Promotion Association, which is a third party organization.
※This is not alkali ion water.
※Concentration may vary depending on water quality.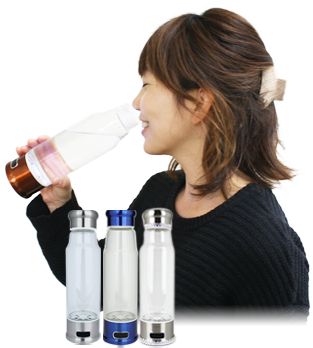 Fresh Hydrogen Water is always available by just pressing power switch!
Let's retrieve dissolved hydrogen by using "Ten-second regeneration" function if more than one hour has passed since generation! High-Concentration Hydrogen Water can be retrieved without waiting for four minutes.
※Four-minute generation by double pressing is recommended if more than four hours have passed since generation.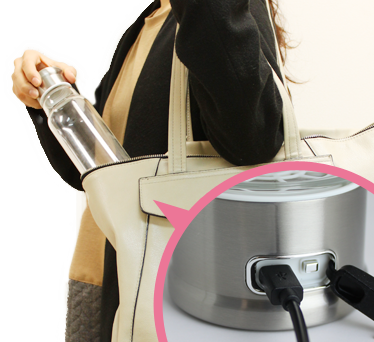 You can also charge through PC and mobile battery
The product comes with a USB cable that can be used to recharge at mobile locations such as a computer. With the included USB outlet adapter, recharge through an electrical outlet is also possible.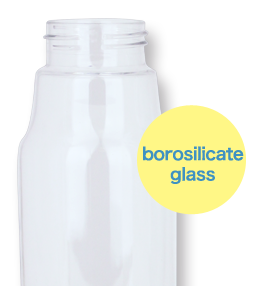 Our glass bottle makes Hydrogen's fine particles harder to come out!
Hydrogen's fine particles come out easily over the time. Our glass bottle has been proved to make Hydrogen harder to come out compared to the products of other companies!
※An internal investigation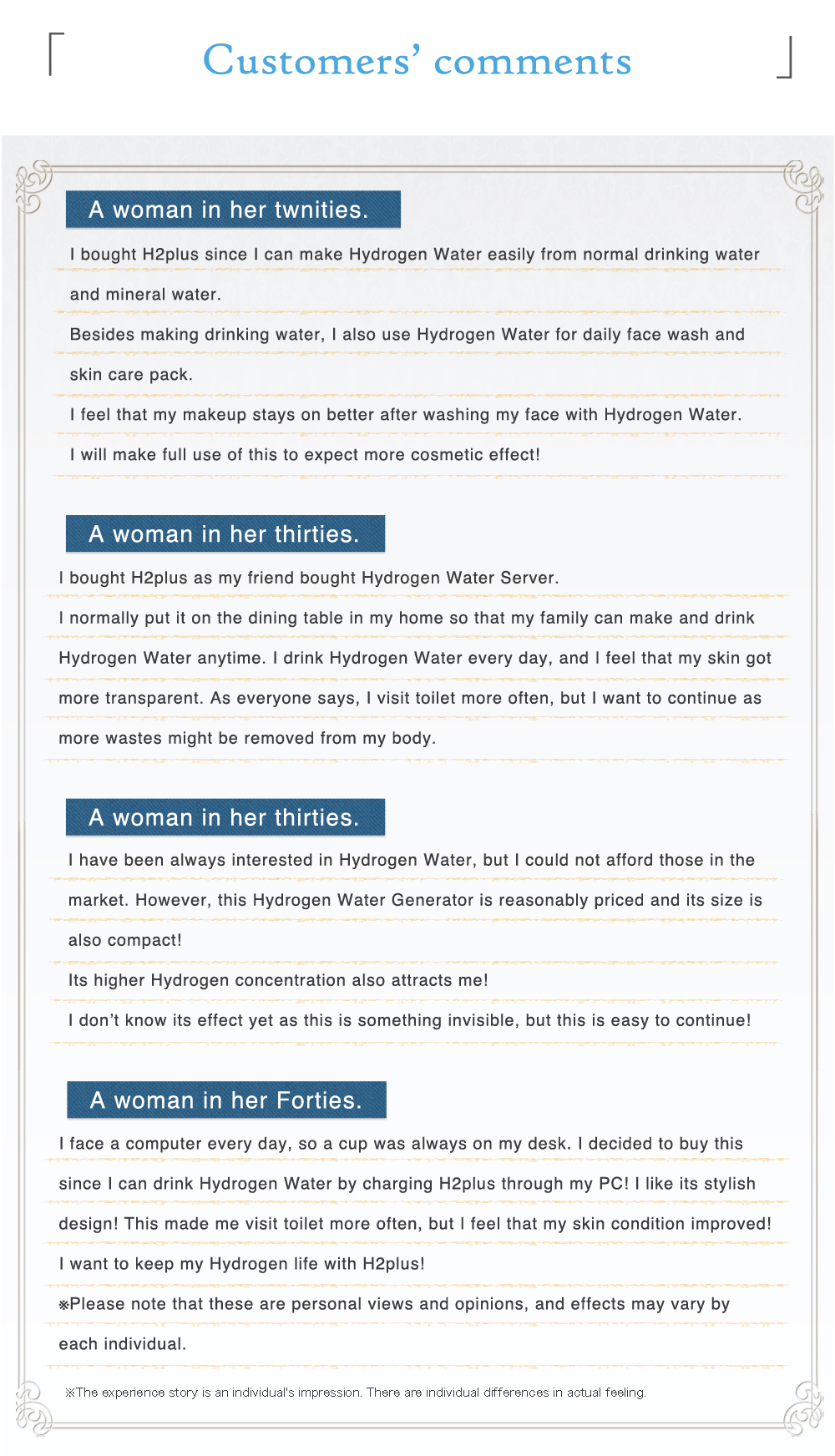 Size : Diameter: 66 mm (~2.6 in.)
Height : 245 mm (~9.6 in50
Weight : 410 g (~14.5 oz)
Capacity : 450 ml (~15.2 fl oz)
Materials : polypropylene, stainless steel, glass, titanium-platinum coating, silicone, etc.
Attachments : USB cord with AC adapter (7.4V 950 mA/h)
Hydrogen Concentration : 0.8ppm~1.277ppm (Can depend on water quality)
Power: Power supply : AC 100 V ~ 240 V 50 Hz / 60 Hz
Output : DC 5V 1.2A
Battery : Lithium Battery
Recharge Time : Approx. 360 min.
Battery Life : 4 min. mode … Approx. 20 times(Can depend on water quality)
MADE IN JAPAN
The product is also sold in some retail stores such as BIG CAMERA, YODOBASHI CAMERA, YAMADA DENKI, and TOKYU HANDS, so it is a safe product!