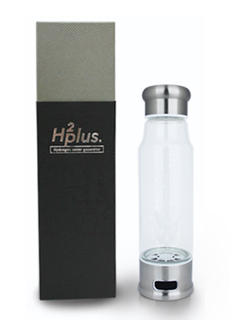 H2plus is a portable rechargeable hydrogen water generator that allows anyone to enjoy hydrogen water wherever and whenever they want. It achieves the high concentration of 900 ppb in no more than 4 minutes. Its high portability allows it to be taken anywhere, from the office to travels abroad. This portable rechargeable hydrogen water generator is easy to assemble, making maintenance a breeze. This is a fantastic product that allows one to recharge while working at a computer.

Company name
WIN Co.,Ltd.
Address
88-1 Nakanamazugaike in Miyoshi Town, Miyoshi City, Aichi JAPAN, 〒470-0224
TEL
0561-34-4007
FAX
0561-34-2675
Established in
2013年
Business Area
Planning and selling of hydrogen water related products, import and sale.

WIN Co., Ltd welcomes OEM.ODM.PB for Hydrogen Water related products, such as Hydrogen Water Server, Hydrogen Water Generator, and Hydrogen Water Bottle. Please feel free to consult with us.